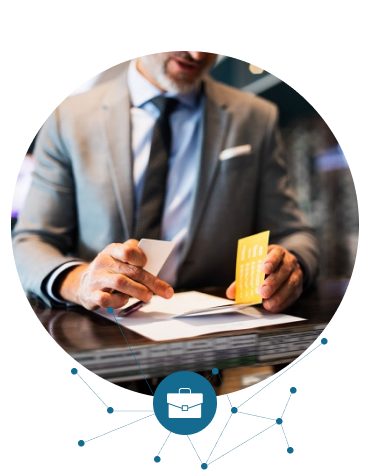 Corporate
Qualified and committed professionals aiming to offer your company a tailored service and consultancy, 24 hours a day.
Through our dedicated group of attendants, we offer a tailored accompaniment to our clients. Since our very first contact we identify your needs, travel policy, improvement opportunities and what the main goals are to a continuously support to all of our customers, monthly presenting the results obtained through a business overview.
MICE
Our specialized and dedicated meetings, groups and events team aims to transform corporate events into unique occasions.
Working together with us means to know that the smallest details are design especially to you, being certain that it will be a success with results far beyond expected.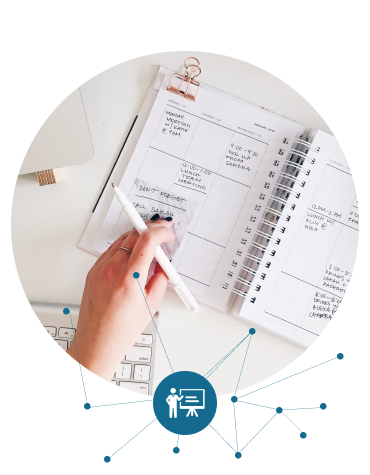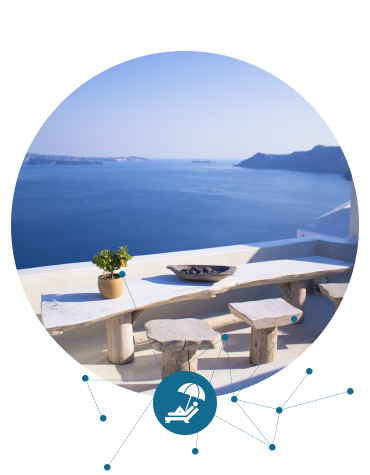 VIP Desk
We are always ready to attend you with a tailor made service, be it to a weekend at the beach or even exclusive routings such as your honeymoon.
For better convenience of your company's VIP positions, we attend those passengers with a special treatment without additional cost.
Where we are
In addition to our headquarters in Brazil, we have our own operations in Argentina, Chile, Colombia, Peru and Mexico, and shared operations in Ecuador, Guatemala and Uruguay. Crossing borders and with a single focal point, we offer the same quality and standard of service to our customers at a regional level.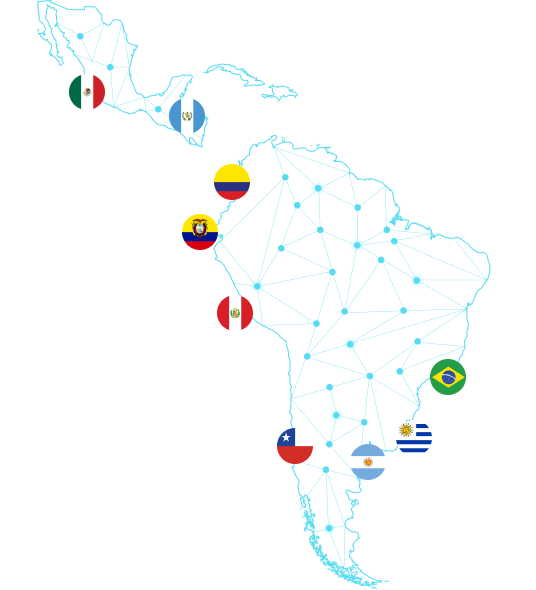 Technology to your company
Our professionals' team, along with high investments in technology, results in the best option to manage and control your company's travel.
Working with an online booking tool where your company's travel policy are updated, ensuring the authorization process and the passenger's preferences.
Some of the main differences of our services are the a very strong SLA, an ERP (Microsoft Dynamics AX) that, along with a BI system ensures a safe and consistent process in addition to precise reports and invoice flexibility.
Go global. Stay local.
Hostway Travel is proud to be part of the GlobalStar network, one of the largest travel agencies alliance in the world.
GlobalStar Travel Management is a truly Worldwide Travel Management organisation, operating in more than 3,500 locations in over 85 countries across the globe. Our combined turnover, in excess of US $14 Billion allows us to drive significant buying power, adding value to your travel programme. Championed by consistent service levels and cohesive solutions around the world, we are the Partner of choice.
Read more
Best practices, local and international
In order to provide you and your company with the best travel options, we work with high standards for the approval of our suppliers. Furthermore, we are affiliated with the most respected discussion groups for processes and best practices, both local and international, leaving us at the forefront of trends and active in decisions that affect the market, first and foremost defending the interests of our clients.
Brazil (Headquarter)
Rua Dr. Renato Paes de Barros, 714 - 9º andar - Itaim Bibi
04530-001 - São Paulo, SP - Brasil
comercial@br.hostway.travel
Phone: +55 (11) 4504-4463
24-Hours: +55 (11) 4504-4465
Argentina
Tucumán 540, Piso 19 - Oficina B
Ciudad Autónoma de Buenos Aires, C1049AAL
comercial.latam@hostway.travel
Phone: +54 (11) 5254-1366
24-Hours: +54 (11) 5246-2129
Chile
Avenida Apoquindo, 4700 - Oficina 1102 - Las Condes
Santiago - 7560969 - Chile
comercial.latam@hostway.travel
Phone: +56 (2) 2824-5700
24-Hours: +56 (2) 2824-5710
WhatsApp:
+56 (2) 2824-5710
Colombia
Carrera 15 # 88-64, Oficina 315
Bogotá DC - Colombia
comercial.latam@hostway.travel
Phone: +57 (601) 508-5882
24-Hours: +57 (601) 508-5864
WhatsApp:
+57 (1) 508-5882
Mexico
Av. Bosque de la Reforma, 1813 - Oficina 1403
Lomas de Vista Hermosa, 05109 CDMX, México
comercial.latam@hostway.travel
Phone: +52 (55) 5351-3322
24-Hours: +52 (55) 5351-3555
WhatsApp:
+52 (55) 5351-3322
Peru
Av. República de Panamá N° 3535, Oficina 403
San Isidro - Perú
comercial.latam@hostway.travel
Phone: +51 (1) 642-9855
24-Hours: +51 (1) 642-9860